United Airlines PR Disaster: What you Can Learn from Their #FAIL
Social media has become an indispensable tool for brands to connect with their customers and the general public. There are times, though, where companies fail to properly communicate on these platforms. When left unchecked, they turn into PR disasters like what happened to United Airlines recently. Read on to understand what went wrong, and how to avoid such major fails.

PR disasters: The Flight 3411 fiasco
United's social media crisis began on April 9, aboard Flight 3411. Airline personnel requested four passengers to give their seats up to make room for crew members who needed to board. When doctor David Dao refused the request, he was forcibly dragged out of his seat by airline and security personnel.
The altercation was caught on videos by several surprised passengers who then posted them to social media platforms.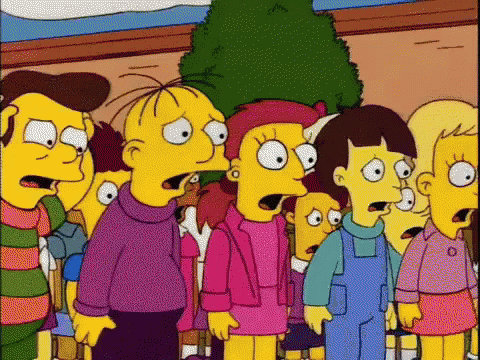 The videos immediately garnered a lot of attention, with many people expressing anger over the incident.
United issued statements both to the media and on its social media accounts apologizing for the flight's "overbooking," but did not say anything about Dr.Dao. The company's CEO, Oscar Munoz, also issued a similar statement except this time he referred to it as being a "passenger re-accommodation" incident.
The statements further drew the ire of the public – both online and offline.
A week of gaffes for United Airlines
United's bad streak didn't end there. The airline found itself in several subsequent PR disasters in the span of just a few days.
On the same day as the Flight 3411 incident, passenger Richard Bell was reportedly stung by a stray scorpion while aboard a United Airlines flight from Houston to Calgary. The scorpion, which was said to have come from an overhead bin, fell onto Bell. It ended up stinging him on his finger. Fortunately, the flight crew were able to bring in a physician to help him and make sure the sting was not fatal. The company later issued a direct apology to him.
While the particular incident ended on a more positive note, netizens still took notice and related it to the Flight 3411 debacle.
About a week later, a more significant PR debacle happened aboard United Airlines Flight 1737. In this case too, couple Michael Hohl and Amber Maxwell were asked to leave the plane. The two were supposed to fly to their wedding in Costa Rica. Instead, United employees told them they were being "disorderly" simply because they sat in seats other than the ones they had been assigned.
To add insult to injury, United issued a public statement blaming the couple for the incident. Hohl and Maxwell denied the claim, saying they only switched seats because there was someone else occupying their row. While the couple was rebooked on a different flight the following day, they vowed to never fly with the airline again.
Owing to this incident happening just a few days after the Flight 3411 crisis, the story was immediately picked up by news outlets who reported it on social media platforms.
Due to the almost similar circumstances, people started comparing the two incidents and calling out United for poor customer service.
How United's social media team responded and how it got worse
The video of Dao being dragged off of the plane was already enough to create a furor on social media. But, it was United's attempt at trying to control the situation that led to its instead escalating into a full-blown PR disaster.
Trying to deflect attention
When the first inquiries about the incident started coming in, the airline's Twitter team direct the questions to the "proper authorities."
The response was, arguably, the first part where United tripped up as they did not give clear details as to who the "proper authorities" were. This led to a lot of confusion and created the image that United was inept at, or even trying to avoid, dealing with the incident.
Misleading statements
But, what was considered to be the height of United's indifference to the situation was the ill-phrased statements released by the company as well as Munoz himself. Instead of acknowledging the main issue of Dao being forcibly dragged off the plane, the statements tried to re-frame the incident using the now infamous terms "overbooked" and "passenger re-accommodation". This was despite there being solid online evidence in the form of several videos.
Munoz's response, in particular, was heavily criticized for showing a significant lack of empathy for the badly injured passenger.
In an interview with CNN, Director of the Oxford University Center for Corporate Reputation Rupert Younger said that Munoz's response was disappointing. He added the company should have moved much quicker to contain the damage caused by the incident.
Munoz did eventually acknowledge the Dao incident saying it was a "humbling experience." He added he took full responsibility for the incident and asserted United would do everything to rebuild their reputation. However, many netizens said the official's apology was a case of too little, too late.
How social media turned against United
Upon the release of the videos on social media, the incident was already shaping up to be one big PR disaster for United. But apart from the deluge of angry tweets and comments, the public found other ways to call the airline out for their ineptitude.
One notable ruse involved irate netizens turning United's own social media campaign against them. Following the debacle, social media readers hijacked the company's #UnitedJourney hashtag to show their disgust.
Ironically, United had just launched the PR hashtag campaign in an attempt to recover from an earlier social media debacle. That earlier furor erupted after the airline barred two teenaged passengers from boarding simply because they were wearing leggings.
Soon, netizens' hashtags mocking the company, like #NewUnitedAirlinesMottos, started to trend.
Memes were also heavily used to show public sentiment over the incident.
Other brands join in the roasting
While public outcry was already a PR disaster for United, they found themselves sinking lower when rival carriers started trolling them.
Other brands also joined in on the fray, getting free exposure at United's expense. These included Merriam-Webster:
And, even the Gracie Jiu-jitsu school:
What you can learn from United Airline's PR disaster
Social media is a powerful shaper of public opinion
One of the most important lessons that was taken from the whole incident was that social media has a large influence on public opinion.
The real-time nature of platforms like Twitter means any incident involving major brands reaches the public almost immediately. In the case of the Flight 3411 incident, videos were posted on social media sites almost as it was unfolding. This meant public opinion was being shaped from the moment people started posting their comments. The more connections and followers the posters had on social media, the faster the opinions spread and went on to influence others more.
The impact of social media PR disasters is also far reaching. Following the debacle, United saw its stocks fall rapidly at the height of the issue resulting in a loss of more than $1.4 billion. This, in turn, further fueled negative sentiments about the brand.
As such, marketing experts stress the importance of companies constantly listening to what is being said about them on social media and responding accordingly.
Social media is a tool that helps maintain reputation
Apart from being a tool for tracking public commentary about them, brands also need to view social media as a means of maintaining their public reputation. According to Brandon LaChance, Advertising and Digital Marketing Director for restaurant chain CKE Restaurants, companies now have access to a means of a two-way dialogue between them and their customers. LaChance said companies should always be prepared to tackle any issues brought up by the other party. In the case of United, it's social media team's refusal to give people proper details about the incident showed a major disregard of that point.
Being proactive on social media is also important to ensure that a company's reputation is effectively maintained in the event of an impending PR disaster. This was one of the crucial mistakes that United made as it took them several hours to respond to the initial spread of the video on Twitter.
A ready-to-respond crisis management team is important
One of the big questions about United's response to the incident was why it took them so long to address the public's outcry. According to Public Relations Institute of Australia President Jennifer Muir, this was most likely due to officials' not listening to their advisers and not being able to respond adequately.
This is where having a crisis response team is important. According to Inc.com's Adele Cehrs, the team should have the following personnel:
A public relations professional:

This person should be readily accessible for coordination.when a crisis arises.

A lawyer with experience handling PR cases:

They are often the ones who draft statements to avoid potential lawsuits.

A preselected group of trusted customers:

These customers are the ones who are most likely to come to your aid during such situations. They can be augmented by bought followers to boost their impact.
United's inability to handle the initial onslaught of questions and comments surrounding the incident seemingly indicated that such a team was not present.
Forecasting risks also plays an important role in mitigating the damage done by a negative PR incident. In the case of United, they were just recovering from a previous social media crisis. That earlier incident should have given them useful insights into how to respond appropriately.
Issuing a sincere apology can help prevent crises from escalating
During the course of the PR disaster United and Munoz issued several different statements. However, they didn't immediately acknowledge the central issue. This created an impression that Munoz, in particular, was not being sincere about the whole issue.
His response can be compared to that of United's Senior Vice President Sandra Pineau-Boddison who, following a major shutdown of the company's booking system in 2015, immediately issued a video statement on Twitter apologizing for the mishap:
As speed is crucial when issuing apologies, companies can make use of such services as bought followers to help spread the word faster.
Don't be like United, learn to handle PR disasters with care
Public relations crises are considered to be some of the major online hazards for major brands. As the United Airlines Flight 3411 incident demonstrated, not knowing how to handle them properly can quickly lead to PR disasters. When dealing with such cases, there are key points to remember:
Urgency is vital:

The company and its officials need to respond to a PR crisis as soon as it erupts.

Be attentive of customer reactions:

Social media provides an accessible medium to gauge customers' sentiments. Make full use of it to engage them and address their concerns.

Sincerity goes a long way:

When issuing apologies, the company needs to get straight to the point and show genuine regret. This must be followed with the corrective actions to restore

customer confidence

.
By ensuring that these points are met, a company will not only lessen the negative impact of such disasters, but also be able to easily bounce back from it.